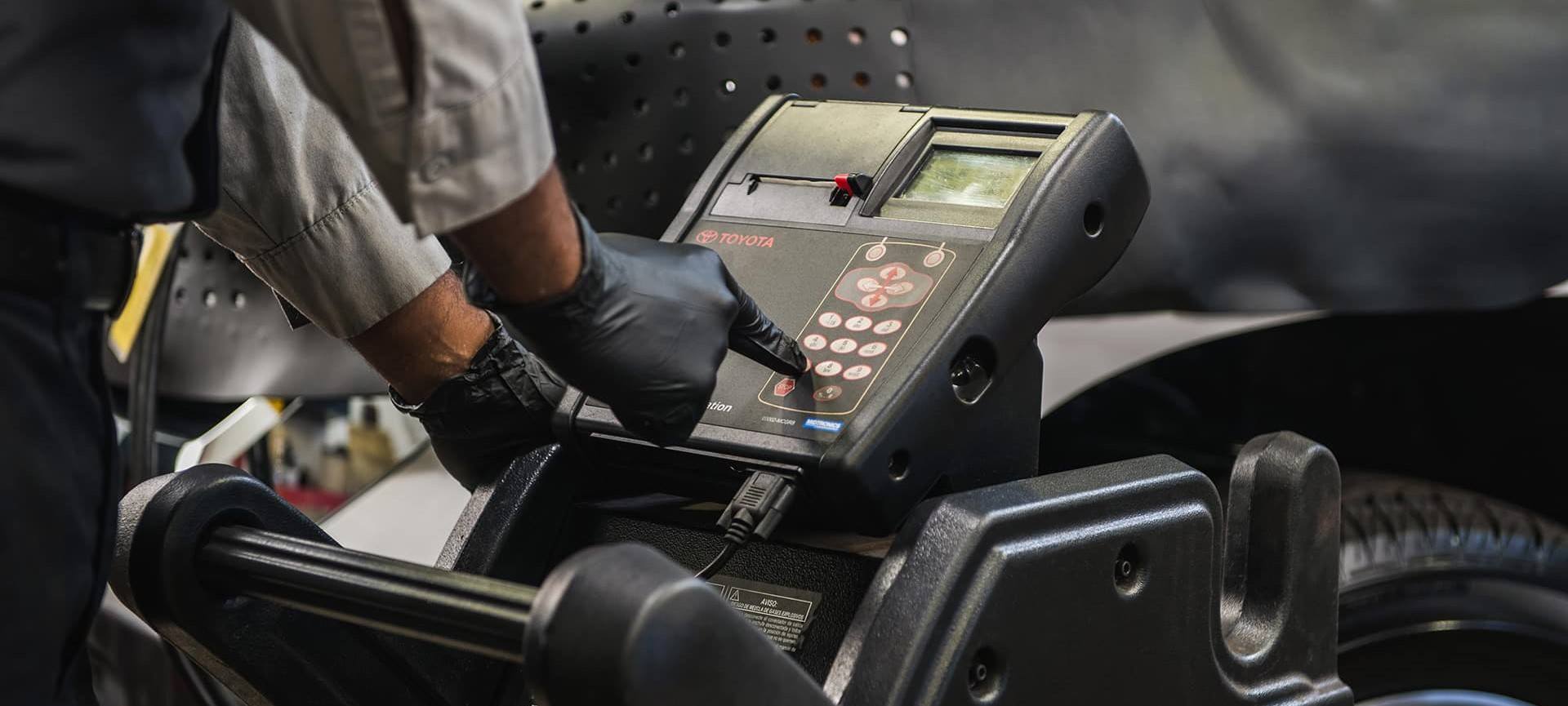 Discover the multitude of ways in which Extra Care Protection enhances and elevates your driving experience.
Factory-Trained Toyota Technicians
Genuine Toyota Parts
Safeguards your finances from unforeseen costs
Protect against rising costs of vehicle repairs
No deductible
With Extra Care Protection, you can have peace of mind knowing that your new Toyota is safeguarded against unforeseen mechanical failures and road emergencies. This comprehensive coverage offers inflation-protected benefits, providing reliable protection and added assurance for your vehicle. It is a cost-effective and reliable method to ensure your peace of mind and protect your investment, whether you purchase or lease. Extra Care Protection enhances your ownership experience by contributing to enhanced resale value in the future. It caters to your driving requirements with flexible terms and various Kilometer limits. Additionally, you can access service from over 1500 Toyota dealers across North America.
Ensure the security of your investment and enhance your peace of mind by opting for a Toyota Extra Care Protection Service Agreement.
Extra Care Protection Benefits
My Toyota Already Has a Factory Warranty!
Introducing Extra Care Protection: Unparalleled Coverage for Your Toyota! Extend your Toyota's protection for up to seven years or 100,000 Kilometers! Enjoy benefits like Oil and Filter/Inspection Program, towing, emergency road service, rental assistance, trip interruption assistance, tire road hazard protection, and travel planning.
Extra Care Protection is Transferable!
Extra Care Protection adds significant value by boosting your Toyota's resale value. With ECP, you can enjoy superior value, even when you decide to sell your Toyota. You can effortlessly enhance the transfer process by completing, signing, and returning the transfer form to ECP, all at no additional cost. It is important to note that the plan must be acquired within 31 days of the vehicle registration date.
Extra Care Protection Platinum
Purchase your Toyota Extra Care Protection Plan within 31 days of vehicle registration to ensure added coverage and benefits eligibility.
Includes:
COMPREHENSIVE MECHANICAL PROTECTION
OIL AND FILTER - Includes eight Oil & Filter Services and one Tire Rotation
3 YEARS MAINTENANCE SERVICE PROGRAM
TIRE ROAD HAZARD PROTECTION
VEHICLE RENTAL ASSISTANCE
TRIP INTERRUPTION
TRAVEL PLANNING ASSISTANCE
24-HOUR TOWING AND EMERGENCY ROAD SERVICE
ACCIDENT TOWING
NO DEDUCTIBLE
Contact Us
If you want to learn more about Toyota Extra Care Protection at Eastway Toyota in Windsor, Ontario, we invite you to contact us. As a reputable Toyota dealership near you, we provide comprehensive information about Toyota warranties in Canada. Our dedicated team is here to assist you in understanding the benefits and coverage options Toyota Extra Care Protection offers. Feel free to contact us today to explore the peace of mind that comes with extended warranty protection for your Toyota vehicle.