New and Used Toyota Corolla for Sale in Windsor
Are you in the market for a reliable and stylish vehicle in Windsor? Look no further than the Toyota Corolla available at Eastway Toyota. Known for its exceptional reliability, fuel efficiency, and comfortable ride, the Toyota Corolla has been a driver's favourite for decades. Whether you're interested in a brand-new model or a quality used option, plenty of Toyota Corollas are for sale in Windsor to suit your needs and budget.
If you prefer the latest features and cutting-edge technology, a new Toyota Corolla is the way forward. Toyota has continuously improved the Corolla over the years, ensuring it remains a top choice for drivers seeking a compact sedan that delivers on all fronts. The new Toyota Corolla boasts a sleek and modern design, turning heads wherever it goes. With its bold front grille, stylish LED headlights, and available sporty accents, the Corolla exudes confidence and sophistication. Step inside, and you'll be greeted by a well-appointed interior that offers comfort and convenience. The spacious cabin provides ample legroom and headroom for front and rear passengers, making every journey comfortable.
In terms of technology, the new Toyota Corolla has an array of advanced features. The standard infotainment system includes a user-friendly touchscreen display, Bluetooth connectivity, and smartphone integration with Apple CarPlay and Android Auto. Higher trims may offer additional features like a premium audio system, wireless charging, and a built-in navigation system. Safety is also a top priority with the Toyota Corolla, as it comes standard with a suite of driver-assistance features such as pre-collision braking, lane departure alert, and adaptive cruise control.
If you're on a budget or prefer the value that comes with a used vehicle, there are numerous used Toyota Corollas available in Windsor. Toyota Corollas are renowned for their long-lasting durability, so you can have peace of mind knowing that even a used model will provide reliable performance for years to come. When considering a used Toyota Corolla, it's essential to research factors such as mileage, condition, and service history. Fortunately, many reputable dealerships in Windsor offer certified pre-owned Toyota Corollas, which undergo a rigorous inspection process to ensure they meet the highest standards of quality and reliability.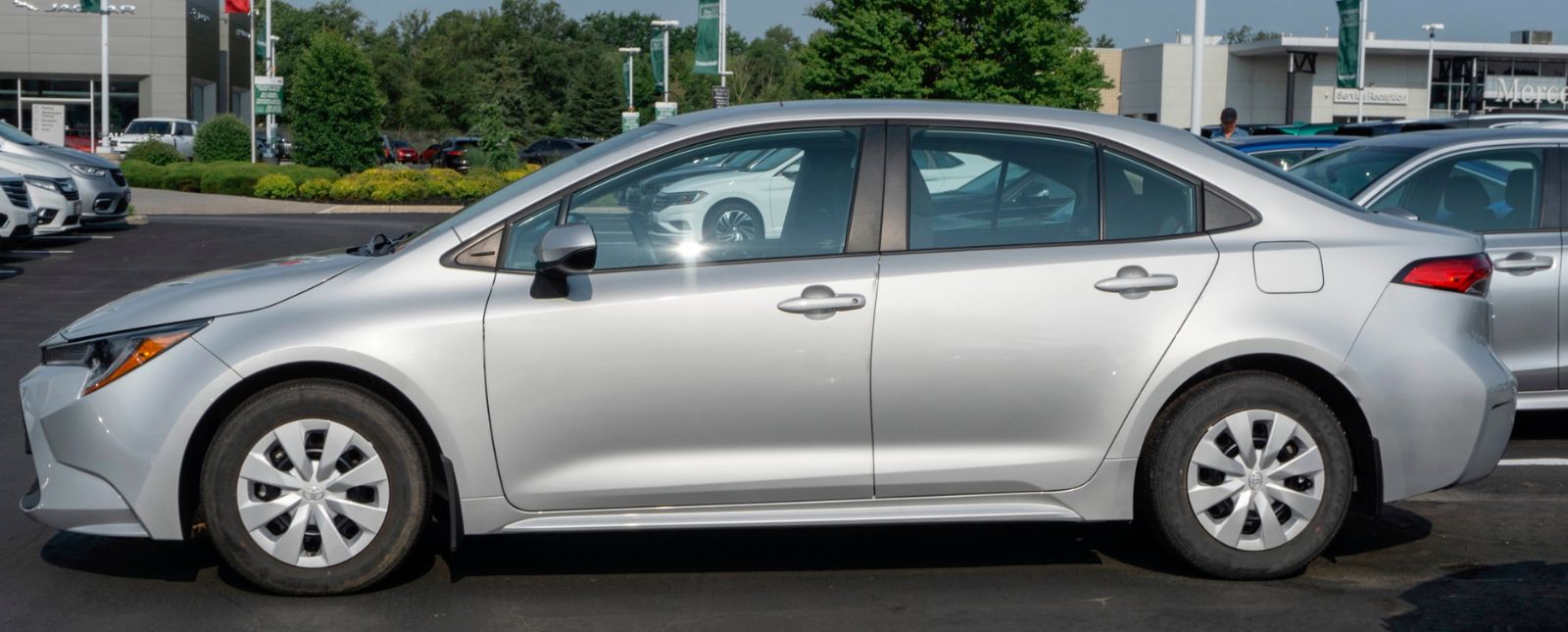 These certified pre-owned vehicles often come with extended warranties and additional benefits, providing added peace of mind. You can expect exceptional fuel efficiency if you choose a new or used Toyota Corolla. The Corolla is known for its impressive gas mileage, making it an ideal choice for daily commuting and long-distance driving. With its efficient engine options and advanced technologies, the Toyota Corolla helps you save on fuel costs while minimizing environmental impact.
Where to Find Toyota Corollas for Sale in Windsor
You can explore our reputable dealership to find the perfect Toyota Corolla for sale in Windsor. Eastway Toyota is one such dealership that offers a wide selection of new and used Toyota Corollas. Our knowledgeable sales team can guide you through the options, help you find the right trim level and features to suit your preferences and assist with financing options. When visiting the dealership, take the Corolla for a test drive to experience its smooth and responsive performance firsthand. Pay attention to its handling, acceleration, and overall comfort to ensure it meets your expectations. Whether you opt for a new or used Toyota Corolla, you can't go wrong with this reliable and versatile vehicle. With its stylish design, advanced features, and fuel efficiency, the Toyota Corolla is a smart choice for any driver in Windsor, Ontario. Visit our reputable dealership today and embark on your journey with a Toyota Corolla that will provide comfort, dependability, and enjoyable driving experiences for years.
Contact Us
Contact Eastway Toyota, your trusted Toyota dealership near me in Windsor, Ontario, for the Toyota Corolla. Call us at (833) 400-1581 or visit our dealership to explore our inventory and schedule a test drive. Our knowledgeable team is ready to assist you with all your inquiries and provide a seamless car-buying experience.